Get access to different quotes from various long term care insurance carriers by filling out the form below. We will help you save more time and money as well as get you in-touch with one of our insurance specialists for a one-on-one consultation.
Bonus: you also get an exclusive e-book guide!
Download our free and exclusive e-book now!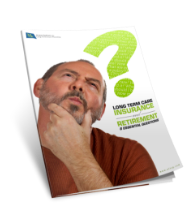 Testimonials
ALTCP knows Long Term Care as well as anyone. The friendly staff delivers great peace of mind with their endless wealth of knowledge and passion for clients. They provide an unlimited bucket of resources to help guide you to the very best plan and secure your family's future. – Matthew Hanson, My Financial Revolution
Privacy Matters
The personal information you provide will only be sent to one licensed professional. He or she will contact you to discuss your long term care plan, from the available options to quotes to match your needs and preferences. Review our Privacy Policy and Terms of Use for more information.